bigInk Commercial Real Estate offers you the opportunity to relocate or expand your business. With licensed brokers across Texas, we can help you establish your business in the neighborhood that best suits your needs.
Whether it's helping your restaurant or business find its place or helping you expand, bigInk is dedicated to finding new ways to help your business thrive. We offer you the latest trends, tips and ideas to help you establish yourself in this hostile economy. Get the bigInk advantage over your competition and equip your restaurant with the knowledge and expertise that comes from over 25 years in the hospitality industry.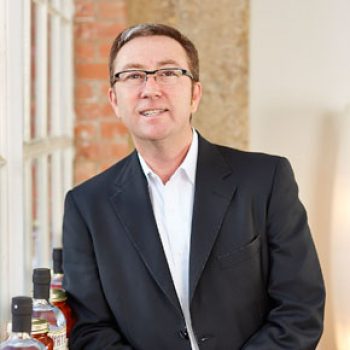 Jeffrey Yarbrough
CEO
Insight, experience, and integrity are three qualities you need in a Real Estate Partner; Jeffrey Yarbrough has them all. An entrepreneur by nature, Yarbrough shares with his clients the real-life experience he gained from running his own business as a restaurateur and marketing leader in Texas for over the last 25+ years.
Insight:
Building on his own successful endeavors, Yarbrough can provide his clients with insights into finding the right location to open or expand their enterprise to achieve personal and professional success. He has worked with great restaurateurs around the country to identify, negotiate, and promote the best location and launch or grow their concepts.
Experience:
Jeffrey Yarbrough's journey into the hospitality industry began with Dallas' original four-in-one club complex, including: Art Bar, Blind Lemon, Club Clearview, and Red. In 1998 Yarbrough worked with Founder Annie Wong to create a new concept called Liberty Noodles. This was the first pan-Asian noodle house and was located on Lower Greenville in Dallas. This whimsically chic restaurant received rave reviews, including "Top 10 Best New Restaurants" from the Dallas Morning News. His creative and innovative concepts have received national acclaim for their financial and creative achievements.
In 2007, after several years of running a successful agency, bigInk PR, he expanded his company, bigInk, to include Real Estate services to support growing restaurant companies and real estate developers grow their investments. He partnered with United Country Real Estate and became their Nationwide Hospitality Director in 2015. Most recently in 2019, he sold that company to return to his roots at bigInk Commercial Real Estate.
Integrity:
An expert networker, Yarbrough thrives through bigInk with strong involvement in community and industry organizations. His relationships and network allow him to bridge opportunities that others may be unable to attain. He continually strives to lead his business and team with excellence and integrity investing in lives and businesses to make a difference in the industry and community.
Organizations & Associations
Former President, International Foodservice Editorial Council
Former President, World Entrepreneurs Organization- Dallas
Former President, Texas Restaurant Association
Former Board of Directors, Dallas Convention & Visitors Bureau
Former Board Member, Young Entrepreneurs Organization
Former President, Greater Dallas Restaurant Association
Former Director, Deep Ellum Association
Former Member, Environmental Health Commission, City of Dallas
Former Member, Dallas, Texas Greenville Avenue Land-Use Study
Co-Founder, New Music Festival – Dallas
Awards & Recognition
Texas Restaurant Association Hall of Honor Inductee
Top 25 PR Firms, Dallas Business Journal
Founder, Texas Chicken Fried Steak Day
"Industry Leader of the Year", Tastemaker Award
"Grassroots Leadership Award" National Restaurant Association
"New Concepts of Tomorrow", Restaurant Hospitality
State Flag flown over the capitol in Yarbrough's honor for his work in the hospitality industry
Cover story, Nightclub & Bar Magazine "Restaurateur of the Year", Greater Dallas Restaurant Association
Certified Tourism Ambassador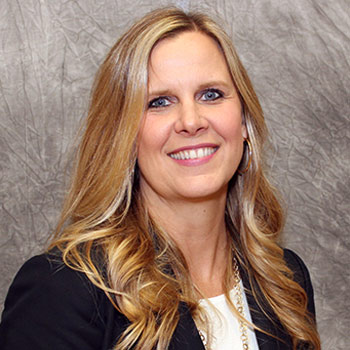 Tara Yarbrough
Vice President
Tara is a Jane-of-all trades with over 20 years of experience in industries such as real estate, estate management, and office management. Both her career and personal experiences have helped shape her into who she is today: strong, patient, accepting and a problem solver. Tara enjoys working with people and discovering how to have positive results as well as cultivate judgement free conflict resolutions.
Tara has worked on farm and ranch real estate, commercial real estate, strategic financial planning, daily accounting, construction management, event planning, strategic operation processing and client need requests.
Tara is a certified Realtor, Auctioneer, Staging Professional and Notary Signing Agent with skills such as being self-motivated, reliable and a true team player. Her organization and strong attention to detail help with full funnel approaches to effective time management and team project completion.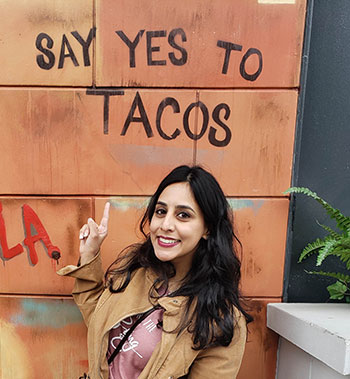 Sejal Tailor
Associate
Ms. Tailor graduated Cum Laude with a Materials Science and Engineering degree from the University of Michigan, Ann Arbor. She has over eight years in project management experience with her time working for software company Manhattan Associates, Inc., managing implementations for several major retailers. She then decided to switch careers to pursue her passion for real estate. She spent three years in property and asset management, overseeing property portfolios worth over $100 million. True to her entrepreneurial spirit she developed her own food hall concept and raised almost half a million dollars to help see it through. She's currently a real estate developer helping clients with their development projects from concept design to financing and construction.
With her varied experience in all areas of real estate, she provides knowledge and support to the bigInk Real Estate team and clients.
She is currently a member of the North Texas Commercial Association of Realtors.
Aaron Evans
President of Business Brokerage
As a former business owner, Aaron understands the concerns and challenges that buyers and sellers face. As the team's business broker, he is mindful of what is most important to both sides of a successful deal.
Aaron has been in the hospitality business for over 23 years in various capacities such as vice president of sales and marketing, director of operations, manager and owner. In 2012, he and his wife made a decision to buy a failing business in Northern California and move his family there. During their tenure, sales increased over 400%, they won various awards for cuisine and they created a successful catering business from scratch. In late 2018, they sold the businesses and returned home to Texas. Both businesses continue to be successful today.
Aaron holds a Masters Degree in Applied Criminology from Texas A&M – Commerce and he is a licensed real estate agent in the State of Texas. He is also a member of the International Business Brokers Association (IBBA), Mergers and Acquisitions (M&A Source), National Association of Realtors (NAR) and the Texas Association of Realtors (TAR). He is married and has 4 energetic boys.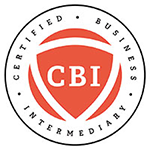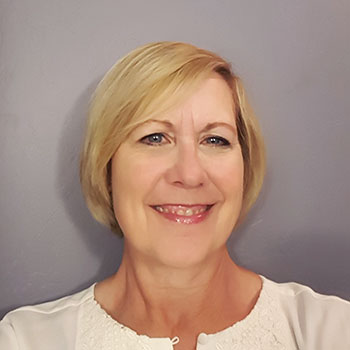 Kelly Horton
Transaction Coordinator
Kelly has been in the real estate industry since 1990 and is an active Texas Real Estate Broker. She has served as the President of the Northeast Tarrant County Board of Realtors, as well as Woman of the Year for the Women's Council of Realtors. Additionally, she served on the MLS committee, Public Relations Committee, and the Ethics and Grievance committee, as well as a member of the Board of Directors on the Board of Realtors.
Previously working as an administrative assistant to the President of a large local financial planning organization, Kelly honed her organizational skills and attention to detail with running day to day operations of the officers as well as being a key member in the planning of the international conventions, coordinating travel of the 1200 members and their families as well as their associated hotels, events, meetings, speeches, and dinners. The desire to start a family and have flexibility to spend afternoons with her children brought Kelly into the real estate field. She started off working in traditional sales, eventually becoming skilled at helping those facing foreclosure and negotiating with the banks through short sales…a very detailed, paperwork intensive process. Her success at negotiating short sales made Kelly the "go to" for other agents who could not navigate those waters themselves. 
These talents, her determination and her knowledge of real estate allow Kelly to facilitate our transactions from start to finish. In addition to working with our staff to produce and finalize paperwork and assisting with technical issues, Kelly works with the title companies, lenders, and our clients, ensuring all the T's are crossed and the I's are dotted, assisting clients with meeting their deadlines, and ensuring a smooth transaction from start to finish.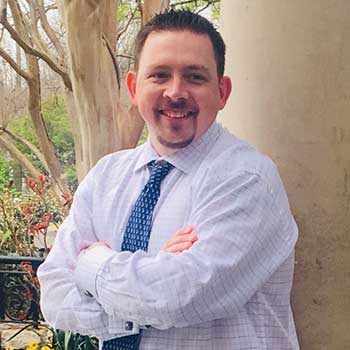 Tim Weohr
Senior Associate
After growing up in his family-owned bakery in Philadelphia, Tim ventured over to the savory side. He has spent the last 25 plus years in kitchens in Philadelphia, New York and Texas. He has been involved in everything from opening, running, sustaining, redesigning, and renovating restaurants and kitchens.
Tim graduated from CIA in Hyde Park, NY in 2002 and received his CDM (certified dietary manager). He also attended MIT-Leading through financial excellence and Chicago Booth school of Management Leading with Data & Analytics.